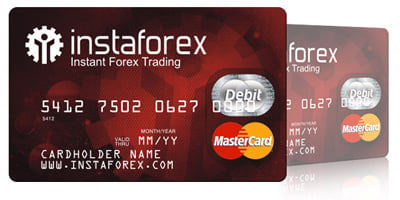 Instaforex always make me happy to be their client. They always simplify the way I deposit the money, and withdraw the money as well.
Now, the new deposit method introduced by Instaforex for their client.
Now every holder of InstaForex MasterCard debit card can add money to a trading account instantly at web-page Deposit via InstaForex MasterCard on the official website of InstaForex Company. The procedure of depositing funds via your InstaForex MasterCard card is utmost simple and convenient and will take the least of your time.
Moreover, InstaForex cancels all the commissions for deposits via InstaForex MasterCard. Now using InstaForex MasterCard to fund your trading account, you receive the full amount of deposit.
This is great, right?
If you don't know how to open Instaforex account, just click here where you can learn the step by step to open your account.
G+